Life on the streets
When you meet a child on the street, you can tell if they are new to the streets or have been there for a long time. New children walk a certain way, talk to adults a certain way and are always shy to talk to strangers. But they all face the same risks. With no one to turn to, they are vulnerable to being taken advantage of, either by people in the community, or even their peers on the streets and they are often exposed to police arrests, sexual violence and bullying by older children.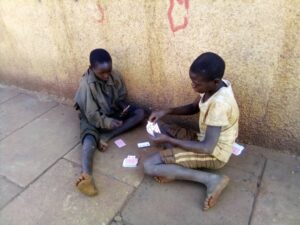 Once you're on the streets, you have to survive by yourself. You make friends, but they don't stay around for long. Most of the time, children will just roam around town. They have no one to show them the right way to go, nobody to talk to them or stand up for them. Most people don't understand street-connected children and many have abused them, not understanding the reasons why some of them end up on the streets. People do not understand the complex issues facing children on the streets.  For example, well wishers may come to the streets to give out food. They come, give out food and then they leave. But this only touches the surface of the support these children need.
At S.A.L.V.E. International we work hard to understand the challenges these children experience and to provide them with the support they need through the different programs we offer them. However, when it comes to girls on the streets, it becomes even more complicated. These girls are often forced into early marriage to an older man, for their security and survival.
As an advocate of these children, it is truly hard to comprehend what they have to go through at such a young age. At S.A.L.V.E. when we first meet them, some have often already turned to drugs, taking mafuta (airplane fuel) as a way of coping with the abuse and trauma they are exposed to.
You will meet a 15 year-old girl, for example, with a small baby child. She's been on the streets for 4 years or more and delivered her child while living on the streets. When you speak to her, she will be so positive about her child, expressing how she wants her child to go to school. But she doesn't know where to start with educating her child. She has no education herself, and has experienced huge trauma from living on the streets, such as physical and sexual violence. These traumatic experiences have significant impacts on a young woman's confidence, and she can feel powerless in caring for her child.
As a result, some of these young mothers will give their children away or even abandon them. They wish the best for their children, but they cannot provide for them. This is what hurts and traumatizes them the most, but they can't bear to see their children suffering or go through the same suffering they went through.
The impact of COVID-19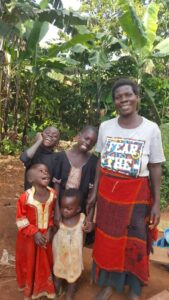 COVID -19 has had a huge impact for these children on the street. The nightly curfews have increased police presence, which can mean more arrests and violence against children. For young mothers, they sometimes have to leave their babies in the streets while they hide from the police.
Whilst we are able to continue running most of our programmes, the curfew means we can't conduct our nightly street walks to check on the children. This can make them feel even more alone and isolated. We hope that the curfew lifts soon, so we can resume our important outreach work at S.A.L.V.E.
They need us now more than ever. There are so many children who need our help, and we are working as hard as we can to meet their needs, but with poverty levels rising due to the effects of the pandemic, so are the numbers of children on the streets.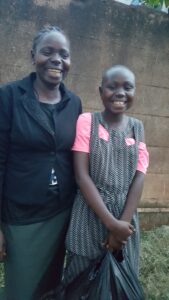 Thank you to S.A.L.V.E supporters
We are truly grateful to all our supporters and well-wishers who have supported us during this very challenging time. Your support means we have been able to continue to offer support to children to leave the streets and has given us the opportunity to reunite many children back to their families and find happiness.