This is an open letter to the Rt Hon Dominic Raab MP (Secretary of State for Foreign, Commonwealth and Development Affairs),
My name is Nicola and I am the CEO and one of the co-founders of S.A.L.V.E. International, a small UK registered International Development charity that has been supporting street-connected children in Uganda since 2008 to have a brighter future through education and family reunification. 
I am writing to you due to the fact that S.A.L.V.E.'s programme to help over 300 girls living on the streets and over 1,400 of their family members has now been cut. S.A.L.V.E was due to start a new £50,000 project in July 2021 specifically to help girls living on the streets in Uganda to be able to return to a safe family home, and go back to school. Their families were also going to receive business training and support to help them to be able to keep their daughters in school long term. This programme has now been unexpectedly cut, as part of the wider UK Aid cuts.
COVID-19 pandemic and its effects
We have continued to work hard throughout the COVID pandemic to adapt our services to ensure that we have been able to support over 1,600 very vulnerable children and their family members to survive this difficult period. To achieve this we ran an emergency appeal and were so grateful for the generosity we were shown to ensure that our vital work could continue. 
The strict COVID lockdown has vastly increased poverty levels in Uganda and this has sadly pushed more children to the streets to try to make money to survive. In Jinja, there were already an estimated 600 children living full time on the streets and a further 3,000 children out of school making a living on the streets in the daytime, and we estimate this has increased by over 25% since the COVID pandemic started.
Girls are often more hidden on the streets than the boys. We have been working hard to build trust with them and to develop programmes that can successfully help them to leave the streets and be able to return to a safe family home so they can return to school and have a brighter future. Since the start of the COVID-19 pandemic many more girls have had to turn to the streets and there has sadly been a big increase in the number of girls becoming pregnant while still a child themselves.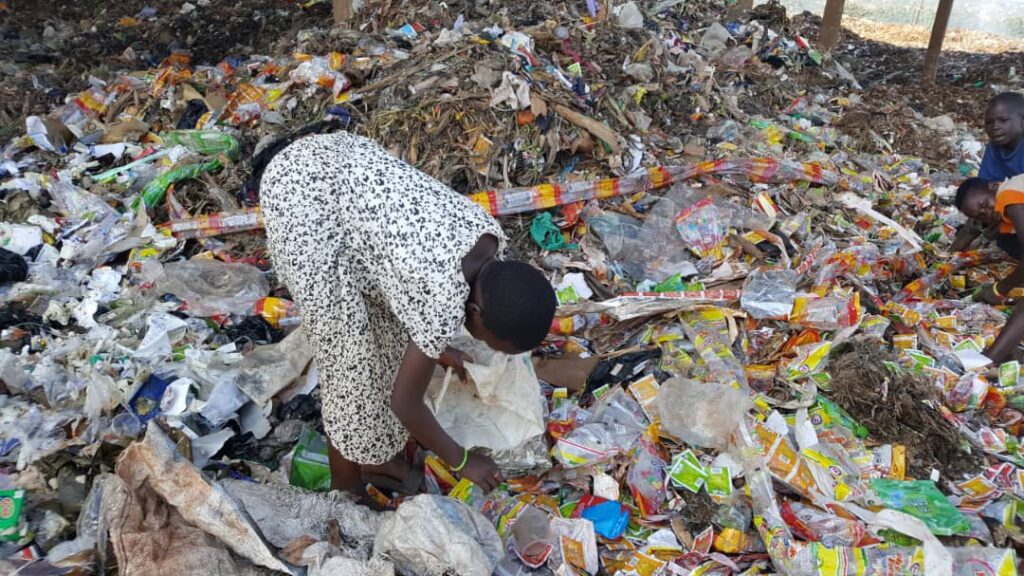 Jalia (aged 13) said "On the streets, you don't have many choices. I can look through the rubbish for scrap to sell or I can sell my body. COVID has made things worse. Sometimes I sell myself for just a chapati (10p equivalent) so I have something I can give my baby brothers to eat. I dream about going to school. I just want a different life."
UK Aid cuts and its impact
We were told that small UK International development charities could access UK government support through the Small Charity Challenge Fund (SCCF), since the government did not make its emergency charity funding open to UK charities who support people overseas. So we applied to be able to offer support to girls living on the streets of Uganda to return to education and were absolutely delighted to be told we had been awarded funding through SCCF round 6. This was in keeping with the UK government's global commitment to stand up for the right of every girl to have 12 years of quality education. As you know, Helen Grant MP, the Special Envoy for Girls' Education recently went on a trip to Uganda in March 2021 and said "The UK has set out ambitious global targets of getting 40 million more girls in school, and a third more girls reading by the age of 10 by 2025, in low- and middle-income countries. I look forward to working with Uganda ahead of the Global Education Summit: Financing GPE 2021-2025 in July to urge countries to invest in education and improve access for girls".
Thus it has been absolutely devastating news for us as a small charity to hear last week that the £49,958 grant that we had been awarded by the FCDO to support street-connected girls in Uganda back into education, and that was due to start in July, has suddenly been cut.  We understand that the government is choosing to make some cuts, but it seems to be particularly irresponsible to withdraw money at this late stage and for a girls' education project that supports some of the most at risk girls in the world.  As a small charity with an average turnover of £160,000 the amount awarded was a significant proportion of our planned expenditure and our successful application enabled us to plan to grow the services that we offer to street-connected girls, which was well-timed due to the increased need.  
Withdrawing the money is difficult, but to do it at this late stage, we believe is unethical and represents very poor value for money since the government has already spent funds assessing us and helping us to get the project ready to start.  We estimate that it has taken in total approximately 225 hours (or one and a half months of work) to put together the application, to carry out the required due diligence and do all the grant set up.  For a small charity, this is an enormous investment of our limited resources. We believe that the cost to our charity in wasted time is in the region of £3,500.  We are shocked that there is no compensation for the time and work that has already been invested, so not only have we lost the grant but we have lost the significant investment of time that we put in to be awarded and to set up the grant. In addition, we now need to find additional time to reshape our plans due to the loss of income; this now means potential staff redundancies and that we might have to close our existing smaller scale girls support programme. This is because we had been under the impression that this work was funded and thus have not done any additional fundraising for it. The loss of this grant will also damage the trusting relationships we have built in Uganda with the girls themselves who were consulted and involved in the programme design.
It is anticipated that up to 45% of small International Development charities might close due to insolvency after such a challenging year. It has also been noted that the costs of all the small International Development charity grants that have recently been cut will come to less money than the cost of the new Number 10 press room. Whilst we hope our charity will survive and are working hard to try to fundraise to keep going; our impact and ability to provide services will be reduced at a time we are most needed due to the increase of children on the streets. 
We don't believe that cutting UK Aid was the right place to make cuts at the moment. If anything we should be doing more to help uphold our global commitments rather than less. So we request, at the very least, that a small charity fund is reinstated as a priority for UK Aid when more funds become available in the future, and that the grants that were in set up phase are merely paused until then, rather than completely cut, so that all the work that was done does not go to waste. We and many other small charities, want to work in partnership with the UK Government to deliver an impactful and great value for money Aid programme, but need to know that our time investment will be respected and valued.
Yours sincerely,
Nicola Sansom (CEO)
P.S. If you are in a position to help us to try to raise funds to help to ensure we can still provide vital support to street-connected girls in Uganda then please click here to give. We will be very grateful for your support.
P.P.S. If you are reading this letter and are keen to show your support for S.A.L.V.E. and other charities like us that have been affected by the UK Aid cuts, then please write to your MP to explain the terrible impact these UK Aid cuts are having on the poorest people in the world.