As you will all be aware, Covid-19 has meant many of our most loved athletic events of the last year were postponed or cancelled completely.
However… it's not all doom and gloom, as S.A.L.V.E. has managed to get a spot for the 3rd October 2021 London Marathon! Whilst running a marathon may be on some of our bucket lists, my Fitbit is telling me I'm not quite ready, so we need your help instead!
Why should you run for S.A.L.V.E.?
Covid-19 has had a negative impact on so many charities' ability to fundraise and unfortunately, S.A.L.V.E. is no exception.
We have been very lucky to have so many amazing supporters who have helped us in this time, whether through one-off donations, giving to our emergency appeal or getting involved with the 2.6 challenge or our Beat the Boundary Challenge.
However, now we know how amazing you all are and the talent and enthusiasm is out there, we would love for one of you to get even more involved!
The London Marathon is an amazing event, seeing runners weave their way through historic landmarks on the 26.2 mile course, cheered on by thousands and watched worldwide. You'd be in good company, with over 40,000 runners (including the elite professionals who take to the course first).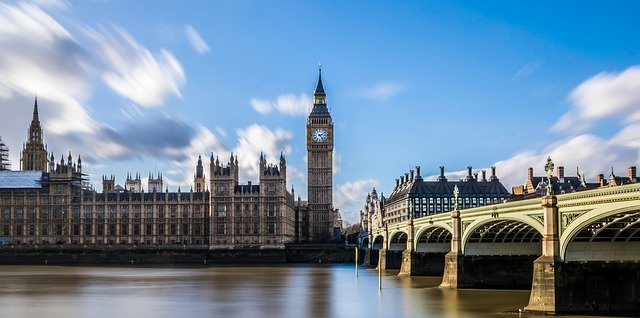 What does it involve?
If you're a keen runner, or have always wanted to be but just haven't had the chance to train, why not use this challenge as motivation to get the running shoes out?
All you would need to do is be sure you would be able to raise a minimum of £2,000 (excluding GiftAid). This may sound a lot, but we at S.A.L.V.E. have picked up many fundraising tips and tricks over the years and would support you all the way.
Maybe pub quizzes are really popular in your local community, so why not organise a quiz where all profits go towards your fundraising (virtual or with social distancing of course!)? Are you someone who can spend hours on Facebook? If so, get the word out on social media! It can be amazing to see how many people are willing to help out.
What do you need to do next?
If this sounds like something you would be up for, send an email to info@salveinternational.org covering the details below. The S.A.L.V.E. team will then review all entrants and select who we believe is the best person to run for S.A.L.V.E. based on your ability to fundraise, your running and your enthusiasm! Previous running experience isn't necessary.
We would like to know:
Why would you like to run for S.A.L.V.E.? Why us, rather than a different charity?
Why the London Marathon 2021?
Have you ever run a marathon before, or completed similar physical challenges?
Details of how you would expect to raise the £2,000 required minimum fundraising total.
Your request to run needs to be with us before the end of April 2021 so that we can choose our successful S.A.L.V.E. runner.
If you're unsure, check out this handy blog post with some tips and tricks on training, from when our incredible CEO Nicola decided to run this very course in 2019. She has quite literally been there, run that, and got the S.A.L.V.E. T-shirt – and you could too!
We can't wait to hear from you.