This is a true story about two children, a boy and a girl, living in a village in Uganda. One day, before heading to the market, their mother put food on the fire and told the children, Waiswa* and Nakato*, to take care of the food. She also asked them to take bread to their grandmother in a neighbouring village and fetch some milk, after they had eaten.  While the food cooked, Waiswa and Nakato went out to play with their friends in a nearby field. They were enjoying themselves so much it became late and they soon realized it was 2 pm.
They quickly ran up the hill back to their home, but unfortunately, the fire had gone out and the food was half cooked. They were now very hungry and therefore ate the underdone food, which gave them stomach ache. They tried resting and at around 5 pm, they woke up feeling a little better and decided to take the bread to their grandmother. She lived 3 km away and they tried to walk quickly, but because they still felt ill it took a long time and they did not reach the house until it was dark.
Lost in the dark
Their grandparents were surprised to see the two young children so late and suggested they stay for the night as they were worried, but Waiswa and Nakato wanted to bring back the milk for their mother. So their grandmother provided a torch for the journey, but it kept turning itself off and after 1 km it stopped working altogether. They became very scared and started hearing noises from all around, such as animals and insects. Despite their fears they had no option but to keep walking. Suddenly they heard a terrifying animal noise so started to run. However they became confused at a junction and took the wrong path.
A Lucky Meeting
This road led them to a different town and after some time they realised they were lost. Bot children started crying as they felt tired and afraid.  Nakato saw a house in the distance and thought it was their home but when they reached it they were disappointed to see they were wrong. Tired and hungry, there was nothing they could do but sleep on the veranda. Luckily, the next day the S.A.L.V.E. International Street Outreach team were carrying out a street walk in this area and found them. After talking, Waiswa and Nakato went with the team to the Drop in Centre. By the following day, the children's home was traced and they were resettled back to their mother who had been so worried.
Thanks to S.A.L.V.E. and all their friends for supporting lost children to go home again and not end up on the streets.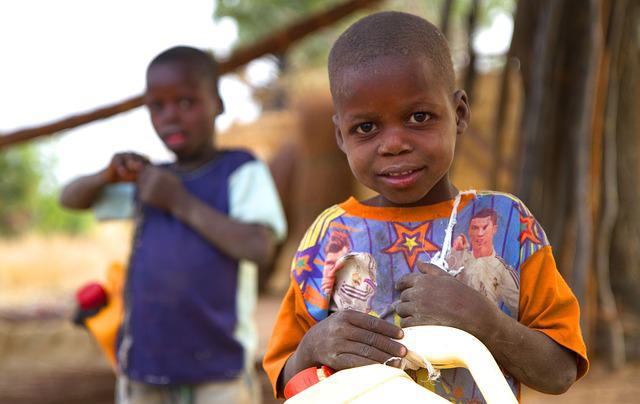 * Names have been changed in line with our Child Protection Policy.