Tom's journey to S.A.L.V.E.
People around the world have reacted to Covid-19 in different ways. Meet Tom* for whom the pandemic is a blessing in disguise. Tom has been staying in one of our S.A.L.V.E. International houses ever since he was orphaned at a very young age. We met him on the streets and later resettled him to his aunt's place to have a family home and love. His aunt was the only relative that he was staying with and things were moving on well, until she ran away due to her debts, leaving Tom behind. All alone, Tom was left trying to survive, provide all his basic needs like rent and food, and began to rear people's animals. Tom was ultimately forced to leave school as a means to survive.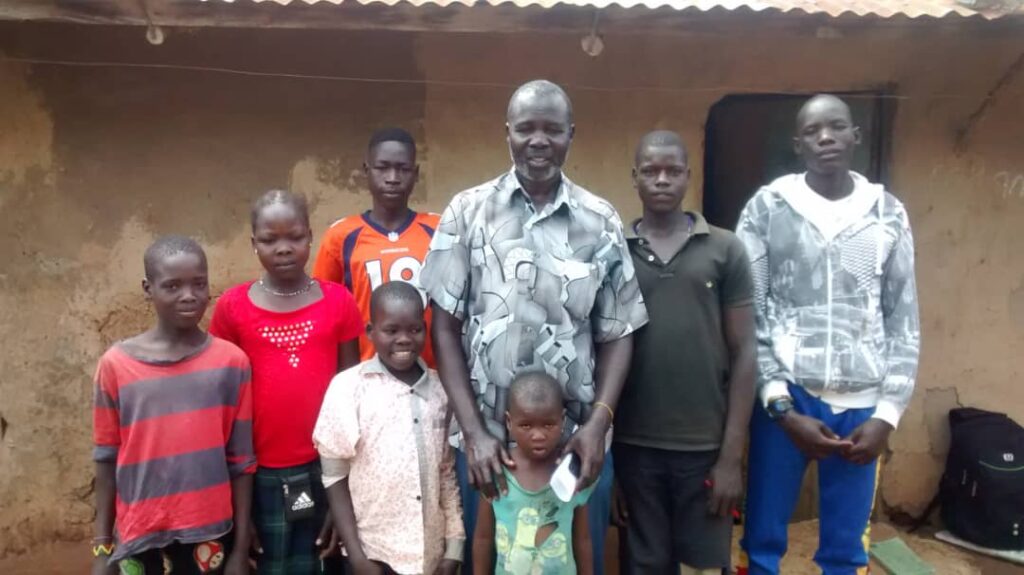 Tom drops out of school
Before his aunt abandoned him, we used to pay his school fees and other school requirements like books, pens, and lunches. When we learnt from his school that Tom had dropped out we travelled to the eastern side of Uganda looking for him to find out what the problem was. We found Tom and brought him back to our SALVE Halfway Home and we traced his other relatives. We looked after Tom and he stayed in our boarding school section. Bit by bit he caught up with his fellow students. Tom is a very humble boy and because he was popular, he soon took on many leadership positions in the student body. As time went on, we came to know of his other relatives and were happy he would get a chance to be part of his family again.
Village life- a new experience
We took him on holidays with them so that he could build relations well before he settled with them. One Christmas holiday we took Tom to his uncle's place in a village in northern Uganda. This was a new experience for Tom since life was very different in the village. From the number of meals they had in a day, to the type of food and how they lived everything was different. Even sleeping was different. Tom was used to sleeping on a mattress and covering himself with sheets and a blanket but in the village there was only a mat and an old torn cloth for cover. The holidays were over, and it was time for Tom to go back to school, but he had decided he would try to make life better for his relatives in the village.
<
Back to school
Tom returned to school until Covid-19 struck. Tom was worried for his relatives in the village, but because of lockdown stopping transport he wasn't able to go there. Tom had to stay at the organisation's house since there was no safe transport available for him to go to his relatives in the village. Part of our programme teaches children to make environmentally friendly cooking fuel briquettes, which can help them to make a little bit of money and in turn teach them entrepreneurial skills like how to budget and save. When Tom found about this programme he was so happy and hoped he would be given the chance to train and start producing briquettes.
Tom's dream
At first, we thought it would be better for Tom to concentrate on his studies rather than learn about making briquettes as we thought lockdown would be over quickly. As time went on we thought it would be good for Tom to learn this skill alongside his studies and we gave him the chance. He picked up the skills very quickly. He became a leader in the briquette workshop, encouraging the others to wash the machine after production, take out briquettes to dry and packing them properly. Tom enjoyed his time with the briquette production team.
When it was time to go back to school to finish this stage of his education we sat with Tom and he told us how he wanted to use the money he had made from making briquettes.  He wanted to buy a mattress for his relatives in the village. To us, it was so good to see a young child plan so selflessly and it was inspiring for the rest of the children at the organisation as having lived on the streets and had little money himself he chose to help his relatives instead of himself. So for Tom, the lockdown was a blessing in disguise as he was able to turn it into an opportunity to learn a new skill and help his relatives.
* Tom's name has been changed in line with our child protection policy.