Running away
Mukisa* grew up with his grandmother in the East of Uganda (near the border with Kenya). The other children in the home there would treat him badly.
One day, he had been washing dishes and was then denied the food to eat. This made him feel he needed to try a different life where he could get food to eat. He decided to run away and live on the streets in Jinja. Mukisa came across Alfred who works with S.A.L.V.E. International and who offered him shelter at a Halfway Home centre so he didn't need to live on the streets. Later Alfred, asked if he could visit Mukisa's grandparents in Busia district with him and he accepted.
Alfred asked them if they would accept Mukisa home and help him to settle again and also protect him from bullying? They accepted him willingly as they had been scared when he disappeared from home. He found out it was due to poverty he was not getting food and was not studying. S.A.L.V.E. made it possible with the help of a kind sponsor for him to go to school and provided him with clothes, foods and medicine.
Love, hope and joy
S.A.L.V.E. staff have helped Mukisa by giving him love, hope and joy. They taught him how to work in a team, be part of a community and be sociable. They showed him how to cook and do house chores and they introduced him to sports like football and volleyball. 
S.A.L.V.E. have also helped Mukisa control his temper through individual counselling and group meetings which allow him to acquire good discipline and knowledge in how to betterhandle conflicts. SA.L.V.E. as an organisation also helped Mukisa to have quality education. He has learnt IT skills since being supported by S.A.L.V.E. and takes part in the monthly Inequality Question, where the children chose a topic about inequality and discuss it online with people from all over the world. It makes him feel so happy to see that others are interested in his opinion.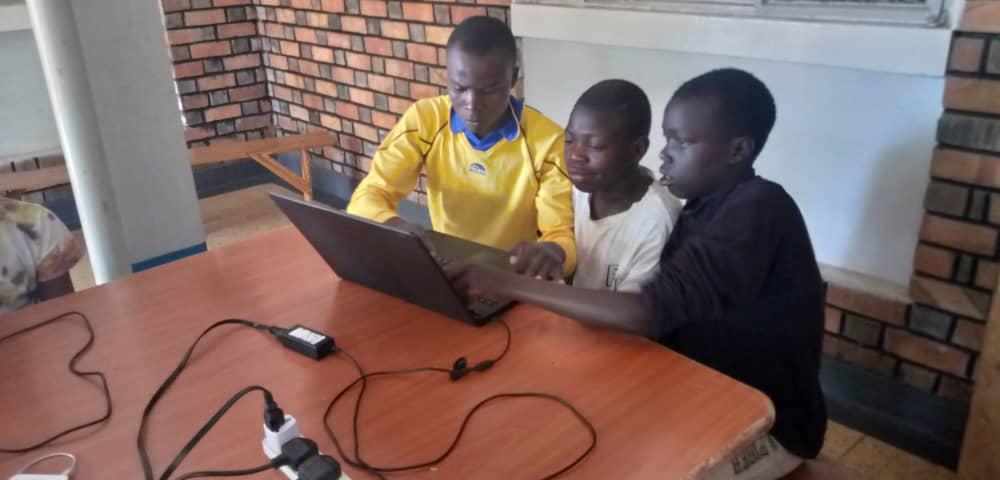 Mukisa appreciates what S.A.L.V.E. did for him and for being there for him. His message to us is "Long live S.A.L.V.E. International and thank you for all that you have done, and are doing for all the children living on the streets of Jinja".
*Names have been changed in line with our child protection policy