It's lovely to share this picture with you of Amy, our Development Manager, with a group of people in our Business Empowerment Programme who are re-starting their businesses which were hampered due to the strict Covid-19 lockdowns in Uganda. These people had promising enterprises which were so restricted by the lockdowns that many failed altogether. We are now working with them again to bolster their business plans and refresh their skills so that they can thrive again.
Amy is currently in Uganda – for the first time in 3 years thanks to Covid-19, and is delighted to be working with our team there once more.
Similarly to when I was able to go out to Uganda, Amy has witnessed that there are more children on the streets and many of them much younger than we have seen in the past. Just recently our team helped a four year old girl off the streets and took her back to her family.
As a supporter of S.A.L.V.E., please know that your support enables us to help these children to leave the streets and enables us to work towards our vision of there being "No Street Called Home".
Sharing our dreams
We are so grateful to everyone who came to our Dreams for the Future event on 12th April, the International Day for Street Children. If you missed the event, you can watch the video and catch up by clicking here. The event gave us the opportunity to share what we've achieved so far and also what our strategic plan is for the next five years.
A great way to sum this all up is to watch our video. When you're watching it, please think about the ways in which you can get further involved in our mission, so that no child should ever have to call the streets their home. We believe that no child should have to live and work on the streets, and that together we can make this a reality.
At the event we shared that our key funding need at the moment is to do with ensuring street-connected children can get an education. Learn more here.
April news round-up
🎉 In April we celebrated the International Day for Street Children where the children wrote and shared their 'News from the Streets' newspaper and enjoyed a procession down the main street of Jinja. We took part in radio interviews in both the UK and Uganda so that people could learn more about the reality of life on the streets for children in Uganda.
🎟️ Our fundraising raffle raised an impressive £1,245. Thank you everyone who purchased tickets and also to the businesses and individuals who donated prizes. We hope that all the winners are enjoying their spoils!
📖 Read our latest blog – A Journey Into the Unknown – written by a boy who we found on the streets of Jinja after a long journey from his hometown and his family.
👣 May is National Walking Month in the UK so we're encouraging you to "Walk this May" either with your own sponsored challenge, or by joining us in the Peak District or atop Mount Elgon in Uganda.
Lottery winner
Congratulations to Hannah who won £100 in our Lottery for Change! Would you like to be next month's winner? For just £3 a month you can be in with a chance of winning £100 and provide a street connected child with lunch for a week! Find out more here.
Webale nyo
Thank you for your continued solidarity and support. We are so grateful to be part of such a caring community of people, working together to give opportunities to children living on the streets of Uganda.
If you have any questions or feedback, please do not hesitate to get in touch. We always love to hear from you 🙂
Lots of love and sunshine from,
Nicola and the whole S.A.L.V.E. team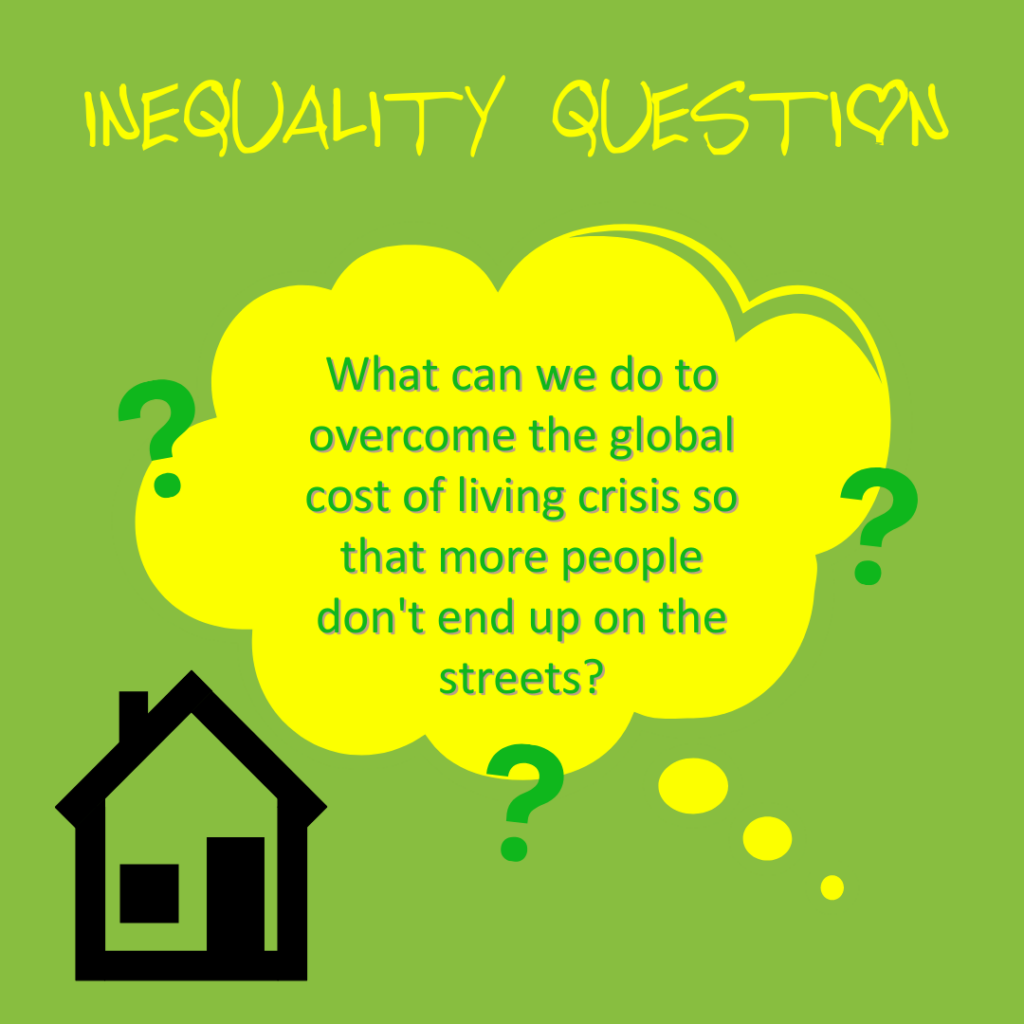 Each month the children in Uganda want to hear from your for our Inequality Debate. This month's question is about the rising cost of living and it's impact on people being driven to the streets. Share your views here. The children love hearing thoughts from friends around the globe on their debate question!