The story is about a young, beautiful, and energetic girl called Rose*, who started her life with a loving family. However, it would all end up in ruins when her father suddenly passed away, leaving her in the hands of her mother. Her mother had no hope of taking care of this young girl by herself since she relied on her husband for a source of income, and so she ended up taking Rose and her other four siblings to live with their grandmother.
Rose was now staying with her grandmother, who didn't have enough resources to take care of them either. Rose started to work in people's gardens and homes and stopped going to school. After some months, her grandmother felt that she could not afford to take care of Rose anymore. Therefore, she had to take Rose to her aunt's home, so her aunt could take care of her instead.
At her aunt's home, Rose was made to go to work all day, going without food until she had finished her work. She was only given food once she had worked long hours. Rose felt that she couldn't live this life anymore, so she decided to run away from the home where she was living and she came to the streets.
Finding peace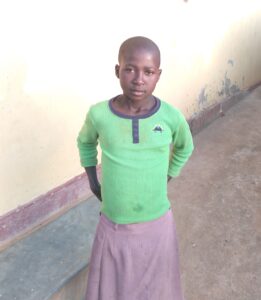 On the streets, she was found by the S.A.L.V.E. International team. They took care of her, counseled her, and shared great experiences with her to help her to share her experiences and overcome her traumas. The pain Rose had felt was washing away. She felt so happy about this kind reception, and she was willing and eager to see how S.A.L.V.E could bring change into her life.
She started going more often to the Drop in Centre, where she could get care. Rose eventually developed trust and confidence in S.A.L.V.E., and later on, she was brought to S.A.L.V.E's 5-acre site in Namulessa to our Halfway Home for girls. Rose is now excited and thanks to counseling with our team, is ready to be united with her mother and siblings again.
Because of S.A.L.V.E, Rose now sees hope in her future since S.A.L.V.E. can help her mother to afford to care for her family through Business Empowerment. She is happy and hopeful that S.A.L.V.E has helped her to believe in herself and her family in the end.
"In my life, I thank all that have helped me to leave the streets." – Rose ❤
*names of children are changed in line with our Child Protection Policy.