I'm not going to lie that right now, I feel a bit like I'm on a mountain. One that we have been slowly and steadily climbing upwards, with lots of hopes and hard work propelling us along the way. Now, we have reached the top of a peak (15 years of operating) and can take a moment to stop and reflect, just before we set off to scale the next peak. Both the journey so far and the steps yet to come are exhilarating.
I feel like this because I want to share the news that I'm changing my role at S.A.L.V.E. In the spring of 2024, not long after S.A.L.V.E. turns 16, I will be stepping down as CEO and I will be changing my role at S.A.L.V.E.
I will initially become an ambassador, fundraiser, donor and advisor for the charity, and then a little later, after having a break, I will also join the board of trustees to continue volunteering to share my time, skills and knowledge as is most helpful. My commitment to helping to ensure that there is "No Street Called Home" for children in Uganda is stronger than ever.
I have not taken this decision lightly and I appreciate it's one that will take some people by surprise, as S.A.L.V.E. has been a key part of my life since I co-founded it at the age of 23. I know that now is the best time for S.A.L.V.E. for me to take this step and to work alongside a new CEO who will bring fresh skills, ideas and experience to ensure the longer term sustainability of the organisation.

Back to school, but not for everyone
Children across the globe have been returning to school this week. In Uganda we currently have 126 children in our Educational Support programme. That's a lot of school uniforms to wash, school bags to sort and most importantly a whole heap of excited learners to inspire!
Sadly, we have had a few people who have had to stop supporting children to go to school recently due to their changed financial circumstances. We currently have 27 children in our programme who urgently need their education funding, and we still have lots of other children who were once on the streets with dreams of a brighter future through education, who we simply can't afford to support to go back to school right now.
Could you help us to make a difference? We have two main options of giving – to our Education Fund, and supporting whichever children are in greatest need at the time, or sponsoring individual children. Gifting a small amount of money every month will make a big difference to the lives of street connected children, who are desperate for the chance to go back to school.
Latest S.A.L.V.E. news
🌱 In August, our Permaculture teacher Joshua, travelled to Kenya to support our amazing partner organisation, called Help Change Lives. Joshua directly trained 63 families in permaculture farming skills, which will help 348 family members. Help Change Lives' team members then went on to train another 9 families, with 53 members. So in total, so far 72 families and 401 people have benefitted, and they will hopefully have been inspired to keep learning and sharing their growing skills with others too.
👛 With a few simple clicks you could give us the chance of winning £1,000 in Movement for Good's charity draw. All you need to do is enter our and your details and hey presto, we could be winners! It doesn't matter if you've done it before as they do a new draw every quarter – so please do nominate us again. Make S.A.L.V.E. a winner here.
🛠️ Our latest blog features another great partnership, but this time with Play Action International, who have helped provide vocational welding training for street connected children. This girl's story is an uplifting insight into her tenacity and hard work despite the challenges she faced. Read the full blog here.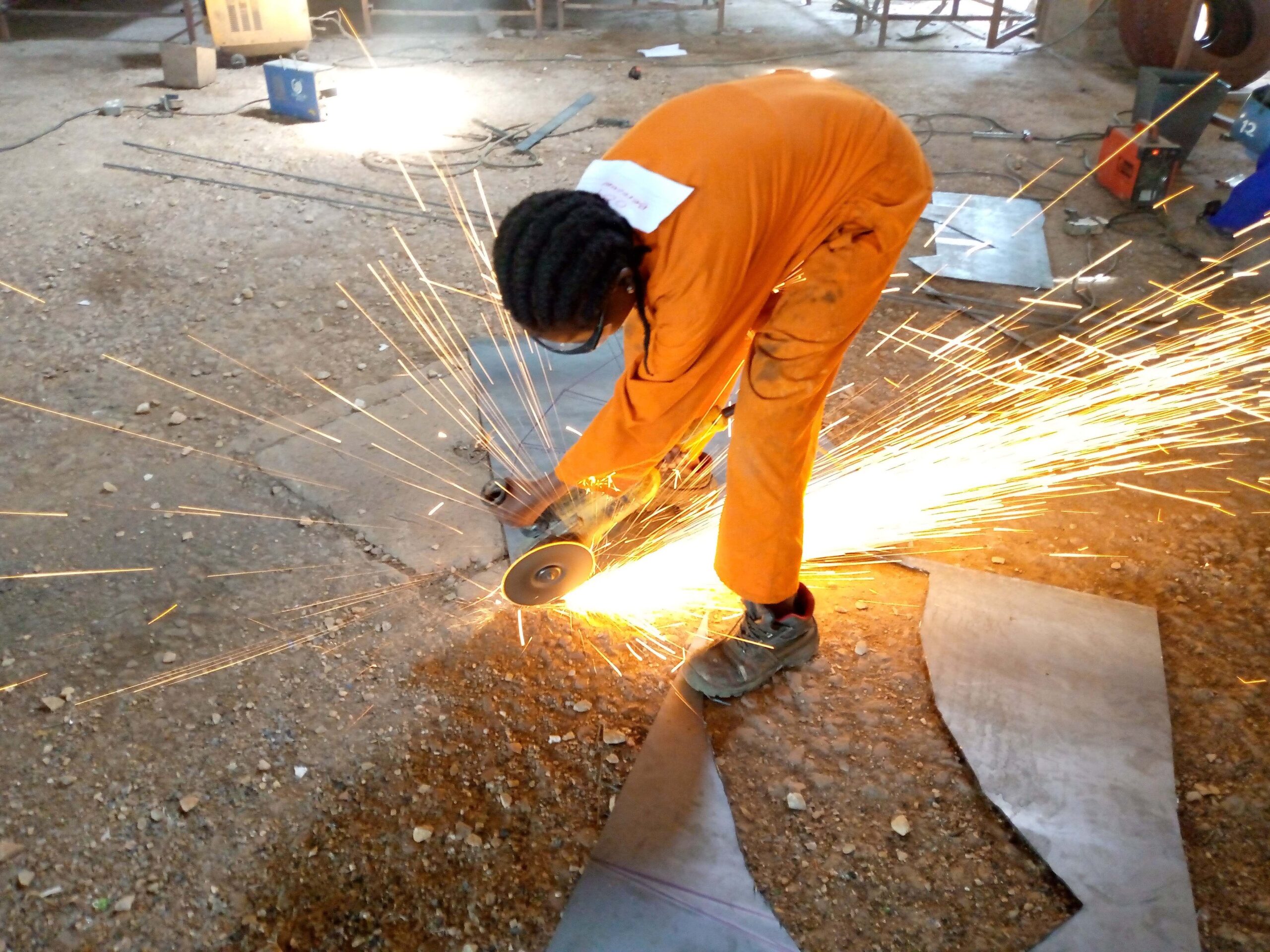 Webale nyo
None of what we have achieved would have been possible without the support of you, our amazing global family. Thank you for continuing to be part of our community and for standing in solidarity with street connected children with us.
If you have any questions or feedback, please do not hesitate to get in touch. We always love to hear from you.
With love and smiles,
Nicola and the whole S.A.L.V.E. team
A huge dancing thank you
We wanted to say a huge thank you to all of those who supported our campaign to re-home our Boys Drop in Centre.
Our new Centre is much larger and provides a safe space for the children to have a nutritious meal, wash their clothes, bathe, access medical care where needed and have counselling sessions with our team. Importantly, it also has lots of outdoor space for fun physical activity!