My name is Alvin* and I am 13 years old. I came to the street after losing my parents in 2018. They were the only people who understood me, they were always there to listen to me and advise me accordingly.
I regret the decision I made of leaving home to go on the street, thinking I would be safe and also would start a completely new life there.
While on the street, things were not easy because no-one cared about us. Getting food to eat would be difficult and also no-one cared about our well-being.
Returning home in a pandemic
The time I had made a decision to go back home is when my motherland Uganda was also attacked by a deadly disease of Covid-19. Everything in the country changed in the blink of an eye. Covid-19 has affected everyone directly and indirectly – but does anyone mind about the street children?
While on the street, despite the hardships, at least there were people who could care about us but organisations like S.A.L.V.E. which were giving a helping hand to the street children are struggling to work normally. Everyone is living a life of not being sure about tomorrow and also of which child is safe from Covid-19 and the one who is sick on street.
What has the world turned into?
Before, people were concerned about each other and they could try so much with the little they have to put a smile on each other's face, but now it is the opposite. People forcefully have been asked to go in to quarantine at their homes for the fear of spreading the coronavirus, since we are all not sure who is sick. But for people out there who will get a chance to read this please a question to meditate about is: how are the street children enduring in this situation?
A different world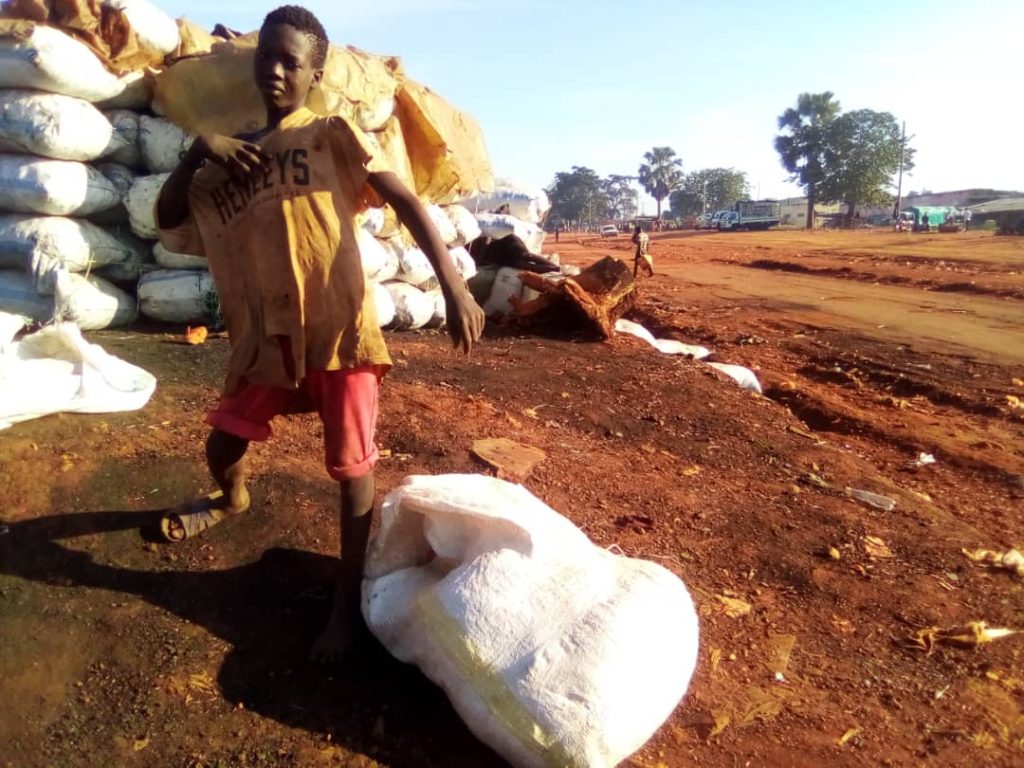 When the transport was banned how could the street children travel back to their homes and ask to rejoin their relatives? Many shops have been stopped from working except those that sell food. The restaurants where the street children used to do casual work like fetching water for them, collecting garbage from them and take it to the dumping sites in exchange for food also are not working properly.
Most people only seem to mind about their families, what they will eat and how they will survive in this quarantine, as no one is sure of what tomorrow will bring.
Children are not safe on the streets. We might have made a mistake of coming on the street but the situations at home forced us to. Can someone hear the cry of the street children? Spending days and nights without food or eating spoilt left over foods has become normal, but before they die of coronavirus, everyone fears they shall die of hunger. Children on the street are wilder now, heartless, and fearless because they are taking the approach of the survival of the fittest.
Time is too slow nowadays, with colder nights where they are hunted out by the law keepers where they don't want anyone out after 7pm but they have nowhere to go to.
Being grateful
I am grateful to S.A.L.V.E. for rehabilitating me in the drug rehabilitation program. It is helping me to overcome my addiction and also has helped me a lot to think about my life and what I will be in future. Thank you so much S.A.L.V.E. and everyone who gives in support of the street children.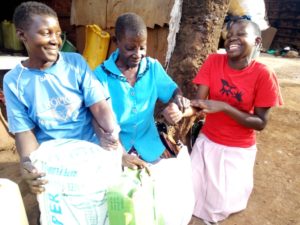 In this period many families of my brothers and sisters who are at home were given food as support to help them during this emergency period of Covid-19. It put a smile on my face. I don't have better words to express my gratitude to the S.A.L.V.E. staff, aunt Nicola and all the kind hearted people who give in support. I am also too happy that my brothers and sisters who are still on the street are also helped to get a better life in the S.A.L.V.E. Emergency Quarantine Centre. There should be no street called home.
If you would like to give towards the S.A.L.V.E. Emergency Appeal to help us to provide food, soap and safety during this pandemic then please click here. We will be so grateful.
*names of children have been changed in line with our child protection policy