January isn't all doom and gloom. Schools in Uganda are finally set to re-open this month and that is definitely something to be excited about. I will (hopefully) soon be returning to Uganda after two long years away thanks to lockdowns. I am also delighted and very grateful that together we helped 105 more children to leave the streets and return home in 2021 and were able to expand our services for street-connected girls (and this despite the very challenging circumstances we were working in!) 💗
So with this sunny outlook, we would like you to join us in making some New Year's Resolutions for 2022. We want these to be positive though and full of joy! So why not be kind to yourself and undertake a resolution that will make you happy? Read more good books, dye your hair a colour you love, or even play the lottery (the S.A.L.V.E. one though of course!).Or why not do more random acts of kindness? Let someone go ahead of you in a queue, send a distant family member a card, feed the birds, or simply smile at a stranger!There are also lots of lovely resolutions that you could choose that will both bring you joy and help you support S.A.L.V.E. too. So why not:
🏆 sign up for the Peak District Challenge in July 2022
💰 fundraise from home for example by having a clear out and selling your unwanted things on Ebay for us
📚 or do the ultimate kindness and sponsor a child's education (we have more than 30 children in need of a sponsor right now)
S.A.L.V.E. News roundup
Read our latest blog: about Joyce who was denied an education in favour of the boys in her family, married to a stranger at 14 and then left to raise 8 of her own children and 4 step-children. Joyce is now successfully running her own business and her inspirational story is well worth a read.
Votes for the goats: was our social media poll to help you name our 4 new baby goats! The winning vote was for Jacob, Joshua, Peruth and Stephen who are all Ugandan Olympic medallists 
Festive fundraiser: Thanks to everyone who helped us spread some festive cheer this year to 221 children! 
 Thanks to your generous donations we were able to host a mega party for children who were still living and working on the streets this Christmas, as well as for those children staying at our residential site who weren't able to celebrate at home. Thank you for helping us to be able to share a lovely meal, Christmas cakes, games/ fun, and new clothes as a much appreciated gift with them. We are also in the process of giving out gifts to the street connected children in our education programme too. Webale nyo to everyone who contributed to make this possible!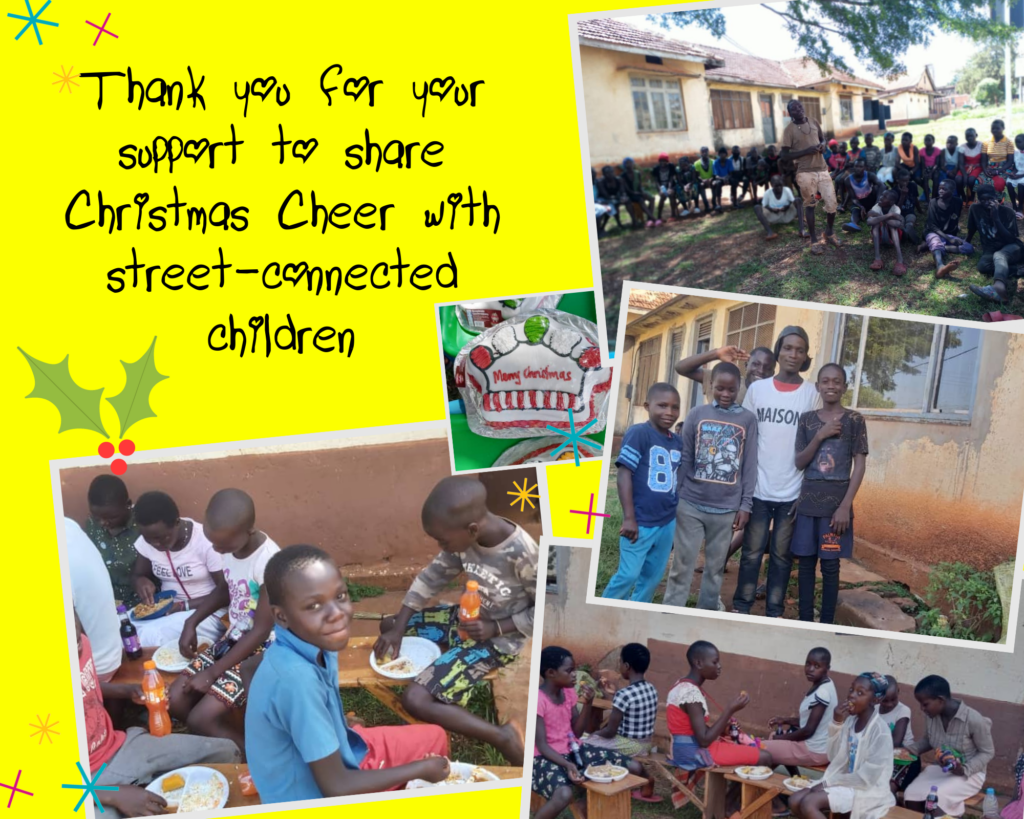 Peak District Challenge 2022
We are very proud to partner with Action Challenge for the Peak District Challenge 2022. An event designed to be as COVID safe as possible in the great outdoors.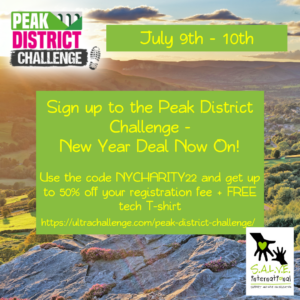 Taking place on the weekend of 9th-10th July 2022 there are 3 different route options: 25km, 50km, or if you want the ultimate challenge, 100km!
This challenge will welcome hundreds of fundraisers into the beautiful Peak District National Park. There will be a 'Base Camp' hub in idyllic Bakewell (home of the famous Bakewell pudding), which will include a full range of camping options and full support for your adventure.
Find out more here and make doing the Peak District Challenge for S.A.L.V.E. one of your favourite New Years Resolutions!
The Lottery for Change winner this month is Rachel!
Would you like to be next month's winner? For just £3 a month you can be in with a chance of winning £100 and provide a street connected child with lunch for a week! Find out more here.
Webale Nyo
Thank you for your continued solidarity and support. We hope that you have had a great start to 2022. We are so grateful to be part of such a caring community of people, working together to give opportunities to children living on the streets of Uganda.
If you have any questions or feedback, please do not hesitate to get in touch. We always love to hear from you 🙂
Lots of love from,
Nicola and the whole S.A.L.V.E. team