Wow, where did 2018 go?
It was such a special year for S.A.L.V.E. as we reached our milestone 10th year and got the opportunity to celebrate in both the UK and Uganda.
Celebrating a special birthday year as an organisation gave us a great opportunity to reflect on how far we have come and to plan for the future.
Here are 18 highlights of 2018 – thank you for supporting us to make them possible!
1: Celebrating our 10th Birthday as S.A.L.V.E.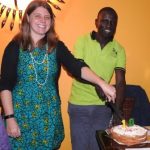 We had a wonderful year celebrating our 10th birthday as an organisation in both Uganda and the UK.
Check out this short video to see just a few of our highlights of the past 10 years!
We were able to celebrate this amazing milestone in both the UK and Uganda – with a whole year of birthday events taking place so that we could share our birthday with as many of our global family as possible.
Thank you to everyone who hosted or attended one of our birthday parties or donated to help us to celebrate our birthday! Together, we managed to fundraise more than £7,000 which we are using to help to resettle more children back home to their families.
2: Resettling more children in one year than ever before

3. With an incredible 87% success rate of children successfully staying home
This is down to the dedication of our incredible team who are determined to support every child to find the right home within their extended family to resettle to.
We are happy to see this increase from 80% long term success rate to 87% (to be happy and settled at home six months and beyond). Especially since we have been working with some of the most complicated children's cases on the streets in the past year, including children with addictions and refugees.
4. A fantastic end to the Resilience Project (with Alfred Ochaya, our new Uganda Director, visiting in the UK)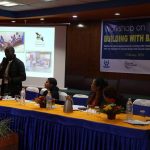 We were really pleased to be part of a two-year learning project about resilience, lead by the Consortium for Street Children and carried out in partnership with C-Wish in Nepal and Juconi in Ecuador.
We learnt a lot from the programme. We explored the coping techniques of children who are living on the streets, including how they cope with challenging situations in creative ways. This included art, sport, music, dance and drama.
Check out one of the songs the children wrote, recorded and shot a music video for to explore resilience, entitled "Never Lose Hope". It's a hit that is being played on the radio all over Uganda to inspire children not to give up.
5. Alfred's first visit to the UK going so well he was invited back a second time
We were very happy that Alfred was invited back to the UK to speak at the Consortium for Street Children's conference in November 2018.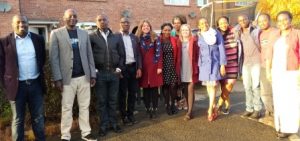 It also allowed him to meet some friends he didn't get a chance to meet in April, for example the Bolton Quakers group, and Ugandan community members in Manchester. He was also able to deliver a lecture at Manchester University,  as well as speaking at a conference about homelessness and the arts. Phew – a busy trip!
Our thanks goes to the Consortium for Street Children for paying for Alfred to come to the UK and get the chance to learn and share his experience with others working with children living on the streets from across the world.
6: Speaking in UK Parliament about our work (and later being quoted in the House of Lords)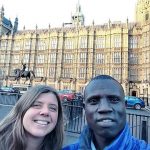 We were honoured to receive an opportunity to speak at an All Party Parliamentary Group about street connected children in 2018. It was a chance to share about our work at S.A.L.V.E. and also to highlight some of the challenges that children on the streets are facing in Uganda and ask MPs to use their influence on the global stage to raise awareness of these issues.
It was great to find that what we shared resonated so much that it was later quoted in a House of Lords debate about displaced children.
7: Fundraising enough money to open a Bigger Drop in Centre in 2019 through our Big Give campaign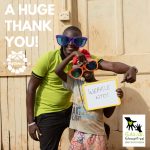 We recognised that our old Drop in Centre was too small to meet the demand of the 600+ children living on the streets of Jinja. We also particularly wanted to be able to offer street-connected girls their own services in response to the fact their lives on the streets are different and more hidden than the boys.
Therefore, we were delighted to exceed our fundraising target of £6,000, which allowed us to open a bigger Drop in Centre in January 2019. The children love the new centre and we've already seen an increase in the number of girls coming to seek our support. Thank you to everyone who helped to support us to make this happen!
8: Growing our global Inequality Question debate
We conducted 12 very active debates in 2018, led by children living on the streets. Using our specially designed child safe website they shared ideas with friends from all over the world. They asked questions like; "Should we promote children's leadership and access to government", "Does anyone have the right to hit a child" and "How do we create a society without discrimination?".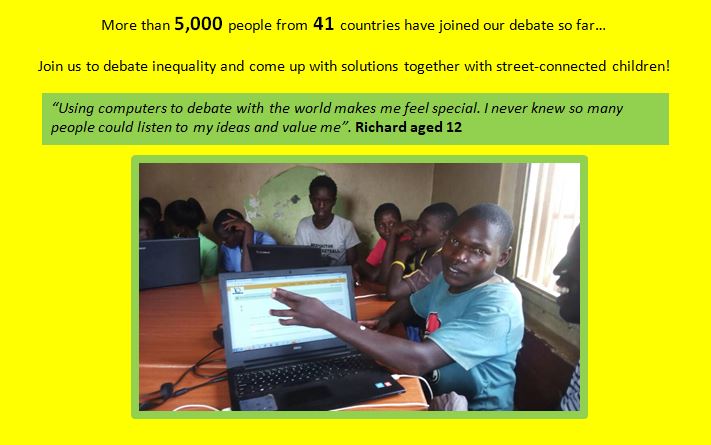 9: Research with 'Team Uganda'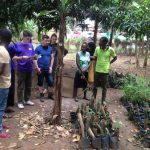 We were happy to get the opportunity to continue our partnership with Manchester University. A group of 15 students from Manchester came together with 8 Ugandan volunteers to run a month long project in Uganda. Thank you to all of them for volunteering their time to make the project a success.
They successfully mapped out organisations and schools in Iganga, and researched potential social enterprise options for S.A.L.V.E. to try out in the future. They also ran a holiday camp for children who formerly lived on the streets to learn new skills and plan how they will go home.
10: Building another incredible plastic bottle classroom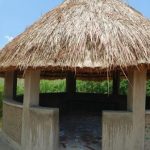 Thanks to the incredible fundraising efforts of Team Uganda, we were able to build a new plastic bottle classroom next to our Drug Rehabilitation Centre.
This is ensuring the children now have a special place to learn, relax and play.
We also love the fact the classrooms demonstrate how you can recycle materials like plastic bottles to become something useful i.e. a classroom.
11: Drug Rehabilitation development and progress
We are very excited by the progress of the children undergoing drug rehabiliation with S.A.L.V.E. We now have children who have successfully completed the programme and are home, drug free and back in school. We believe this is a very important part of our work as it proves that all children have the potential to leave the streets with the right, specilised support.

12: Business training and support for struggling families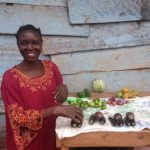 We have worked with the most struggling families of children to help ensure that they can care for their children through small business enterprise training and start up.
We started 15 more businesses with families and youth this year with another 7 about to begin. Our mentoring visits show us that these families are investing the money they earn in healthcare, food, better shelter and school fees for their families. This will help to ensure that less children need to run away to the streets in the future.
13: Raising more from our Peak District Challenge event
In 2018, we were pleased to have our largest number of entrants to date (over 400 people) sign up to take on a Peak District Challenge! Huge thanks goes to everyone who took part or volunteered to help us to raise more than £15,000 to help us to support even more children to leave the streets.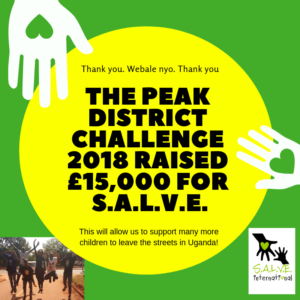 14: Permaculture learning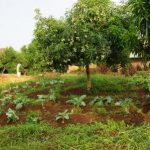 We believe that permaculture and organic farming are important skills for street-connected children and their families to learn. In 2018, we were able to keep developing our demonstration farm and classes at the S.A.L.V.E. land, so that everyone who visits us can learn these vital skills and see them put into practice. This includes things like sack and plastic bottle gardens, animal rearing, companion planting and soil enrichment.
We were also able to start a new programme of sharing these skills within family homes. 11 children and their families have benifited from an individualised programme of support to establish a permaculture garden at home so far.
15: More children getting an education with S.A.L.V.E.'s support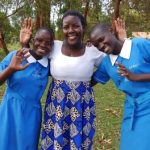 We are supporting 104 children into education at the start of 2019, which is the most children we have ever had in school at one time under S.A.L.V.E.'s support!
We really appreciate all our sponsors for their generosity to ensure these children are able to go to school and have a brighter future through education.
16: Our graduates inspiring more children that they can make it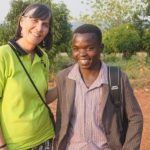 There is nothing more encouraging than seeing someone who has had a similar background, and with similar struggles to yourself, be able to make it. We are now seeing some of the children in our education programme graduate their courses and go on to get jobs or start businesses of their own. It's especially brilliant how many of them are choosing to support their families and other children who are out of school to be able to get an education with their hard earned money.
Here is a short video about Michael and how he was able to go from the streets to success as a mechanic with the support of S.A.L.V.E. and his sponsor.
17: Growing our briquette social enterprise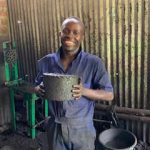 We appreciate the donation of additional machinery for our social enterprise in Ugandain 2018, so we have been able to expand our production of environmentally friendly cooking fuel (briquettes).
This helps to teach young people over the age of 14 vocational skills, benefits the environment and is also helping to raise funds for S.A.L.V.E. in Uganda.
Please consider supporting this project today, by linking us with others who do cooking in and around Jinja. The more briquettes we sell, the more children we can help to leave the streets.
18: Developing plans for the future
All our future plans depend on our ability to raise funds, which is not easy right now, and therefore cannot happen straight away. With that in mind, these are the key areas we would like to focus our work over the next 1-5 years:
Families: We want to do more to build the strength of families and their relationship with their children. S.A.L.V.E. wants to support families to develop themselves through ideas such as: parenting classes, more family counselling, more research with parents, more specific skills training workshops for parents to help them to do more income generation etc. We want to help families to be able to succeed and to be responsible for their children.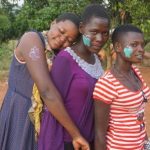 Expanding the number of people we support: We are proud of our work as S.A.L.V.E. to help so many children to successfully leave the streets, and to return to education. We want to grow our services so that more children living on the streets are able to benefit and to also get a brighter future, while maintaining, and where possible improving, the quality of service that we are able to give.
Offering more support to girls on the streets: Many of the girls who are on the streets are hidden and work and live on the streets in a different way to the boys. We want to do more to reach these girls and make sure they are also getting a chance to have a brighter future. We think girls are especially vulnerable while on the streets and thus want to make them a bigger focus of our work, while still offering services to boys as we have been doing.
Increased funding: Across the world prices for key items such as food, housing, healthcare, school fees and transport are increasing. This puts a lot of pressure on an organisation as it makes it harder for people to afford to give at the same time as you need more funds. Then there is also the need to grow and develop the organisation, which calls for additional funds beyond those you needed before. So we are going to do more research and try to see how we can improve our fundraising to meet the need, though we recognise this isn't easy.
Webale nyo
None of these achievements would have been possible without our incredible supportive global family. The people who share their time, expertise and resources to help us to make our vision of "no street called home" a reality. So our huge thanks and appreciation go to everyone who has helped us in 2018.
We have achieved a lot but there is still more to be done. There are more than 600 children living and working on the streets of Jinja still. So please do consider getting involved in 2019 (and beyond) if you are able.
Together we can ensure children living on the streets get an opportunity to build a brighter future!