Climate change is real. It is happening  right in front  of our eyes and we are turning a blind eye. The effects are so advanced that they affect both developed and developing worlds. Lets say everyone's action has a consequence on the world, and that now we are misusing the world. The question is, are you ready to give the world to the next generation? And in what state?
The climate is always changing through natural processes. But for the last one hundred years, people's behaviour and activities have rapidly increased this by producing more carbon dioxide by burning more fossil fuels. In Uganda  where I  live, we are already feeling the effects of climate change. For example, in some areas, people are receiving very little rainfall and too much sun, while in other areas they are receiving too much heavy rainfall, causing crops to be destroyed and leading to famine and flooding. People lose their property, and this puts pressure on local government to provide for them.
The Problem is Getting Worse…
Increasing temperatures affect sea levels.  The melting of the ice in polar regions can lead to a shortage of food, and ultimately mass migration. It also means that animals such as polar bears who can't adapt to a new of way of life, are slowly reducing in number. Meanwhile, people living along the coast line will be flooded and others submerged, losing land and property.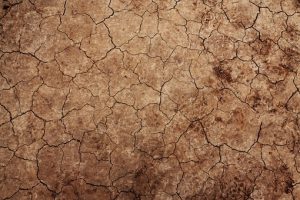 Extreme heat is rising across the world, as well as drought, flooding, mudslides and strong winds. The worst heatwave hit Europe in 2003, when about 35,000 people died and the cause of death was breathing or respiratory problems . This is because carbon dioxide absorbs heat from the sun, increasing the heat level on earth. If we don't put measures in place to prevent this then our future is bleak. Temperature increases lead to more hurricanes and also increase their strength. Their effects are enormous: destroying roads, power lines, buildings, peoples' property, and even their lives.
The misuse of forests for short term purposes, for example making products like paper, destroys our biodiversity and increases conflict between humans and animals. For bodies of water, like rivers, lakes and oceans, if we continue to misuse them, it can cause contamination that leads to the decline in the number of fish, the eradication of coral reefs and other form aqua life. We shall have no rain and food for people, animal and plants and slowly more areas will become desert. This kind of prolonged drought often leads to conflicts, shortages of fresh water, and increased disease levels. Animals in the national parks attract visitors which the government can create revenue from, and use the profits to construct roads, develop healthcare and education systems.
'An Elephant Will Never Fail To Carry Its Tusks'
There is an African proverb that says 'an elephant will never fail to carry its tusks.' Meaning it is our problem, we have find the solution for ourselves.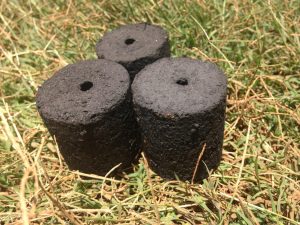 S.A.L.V.E. is empowering local communities in Jinja through planting trees both at our land and in the community, encouraging working with nature rather than against it. For example, for communities living near forests, swamps and lakes encouraging them to continue their livelihoods without destroying them but protecting them. S.A.L.V.E. is doing great work by encouraging its employee to use briquettes, that is an environmentally friendly cooking fuel, rather than our traditional fire wood and charcoal that is not energy efficient and can be damaging to our health.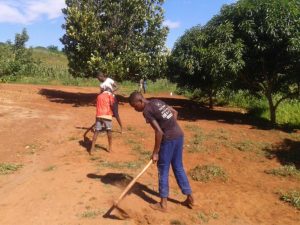 S.A.L.V.E. has partnered with schools in Jinja to plant mango, orange and avocado trees, as well as to promote the value of protecting our environment, asking local students to become environmental champions that help both to support health eating, and also to reduce our carbon footprint. In total, we have planted around 5,000 trees.
S.A.L.V.E. also uses solar power, a renewable source of energy at our main site, just outside of Jinja. We use rain water harvesting technology, and sustainable famring techniques to plant trees and vegetables around our site. We hope to always act as an example to children, families, other organisations and communities about how to work with the environment, as well as confirming to the government that policies on climate and sustainable development are necessary and achievable.